Breathe New Life into Your Home with Louvered Doors
One thing that almost every room has is at least one door. Yet with all of our interior design efforts, we spend little time or energy on those doors. They exist and serve an important function. But what if you could create depth, open air flow, and offer a subtle difference in your home's design all with the simple addition of louvered doors?
Louvred doors are doors that have horizontal slats in them that can either open and close or remain fixed. Louvred doors are a popular replacement for standard closet doors but can be used as partition doors or simple dividers.
Spruce Up Your Home
Traditional closet doors tend to be bland and dull. A louvered door can not only create the sensation of the main bedroom being more open, it can also allow air to move more freely through the closet, helping you avoid the musty or stale odors that can be associated with closets,
What about as a partition? If space is limited in your home, louvered doors can be used to provide an extra level of privacy if needed. You can add louvered partition doors to any room such as a den to create a small corner office.
Louvered Doors Provide a Variety of Options to Choose From
You can use louvered doors to help ventilate certain areas of your home, to add a small amount of privacy to otherwise open space, or as room dividers. Instead of considering hanging curtains over unsightly closet doors or in door frames that no longer hold any doors, consider louvered doors. They are easy to install and can slide open, making it a great option for tight spaces.
Collections including Louvered Doors
Our premium louvered products will make your home or business look great and our durable craftsmanship ensures you enjoy them for decades.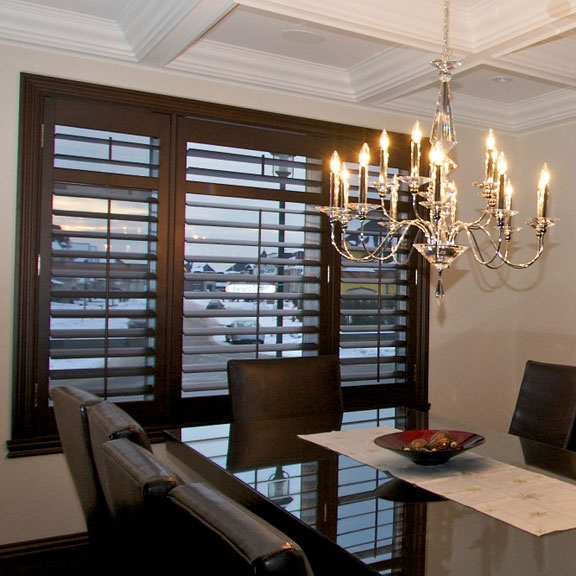 How Wood Shutter are Made
Shutters are a wonderful addition to any home because they are the product of artistry and craftsmanship. The process of making louvred doors and shutters ensures their quality and durability.
Call For Pricing
or Schedule a
Free In-Home
Consultation
Call Now
1-905-953-0801
For Pricing or to Schedule an In-Home Consultation, Call Us At: 1-905-953-0801 or