Transform Your Simple Closet Door into an Elegant Addition to Your Bedroom
Few of us actually consider traditional closet doors to have any appeal whatsoever. You may paint the doors, you may cover them with drapes, but whatever you do, they're still just ordinary, plain closet doors. Taking out the tired, boring doors and replacing them with louvered doors can a great way to liven up the room as well as inspire the interior designer within you.
Sliding Track System
While there are different types of doors, most louvered doors slide open along a track, in an accordion manner. This means that louvered doors can replace most closet doors without much trouble. Slide the louvered door along the track and have easy access to what's in your closet.
Inspire Better Air Circulation through Your Closets
When it comes to the flow of air through a room, it helps to bring fresh air in and move stale air out. In most closets, air doesn't flow well, especially with doors closed. When you add louvered closet doors, you allow your clothing and anything else stored in them the benefit of fresh air.
Louvered closet doors can also provide the illusion of having more space in your bedroom or other room in which the closet happens to be. Transform your closet doors and change the look and feel of any room in your home.
Collections including Louvered Doors
Our premium louvered doors will make your home or business look great and our durable craftsmanship ensures you enjoy them for decades.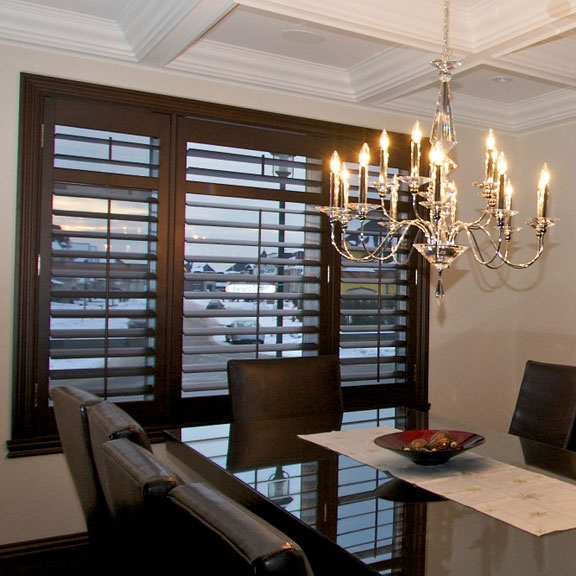 Wood vs Vinyl
Do you want to leave a lasting impression with your home's interior design? Our louvred closet door products are more visually appealing and durable than vinyl.
Call For Pricing
or Schedule a
Free In-Home
Consultation
Call Now
1-905-953-0801
For Pricing or to Schedule an In-Home Consultation, Call Us At: 1-905-953-0801 or