Wood Shutters & Louvered Doors
Canada Custom Shutter Products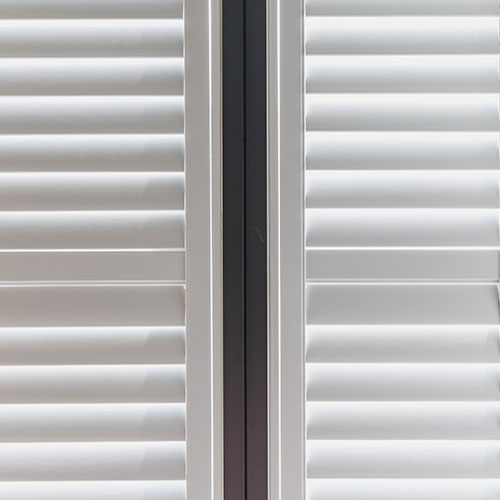 Canada's Premier Interior and Exterior Wood Shutters and Louvered Doors
Our products are a reflection of the passion and talent of four generations of fine carpenters. This, along with the technological innovations we continue to embrace have culminated in our leadership position in the marketplace.
Let the experts at Canada Custom Shutters help you beautify your surroundings and enhance the long term value of your home with our premium quality, interior and exterior wood shutters and louvered doors.
Call For Pricing
or Schedule a
Free In-Home
Consultation
Call Now
1-905-953-0801
Our Interior Product Brands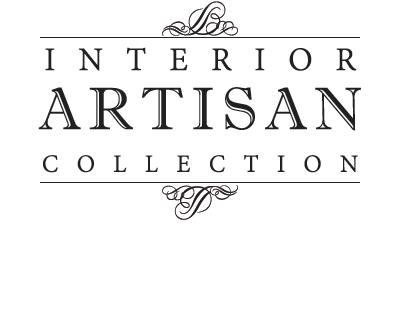 The Artisan Collection consists of our premium range of solid wooden shutters which are at the pinnacle of quality. The select hardwoods used to create our Artisan Collection shutters are carefully processed for a final product that is very stable and decay resistant, so that they will look great either stained or painted in a limitless variety of colours. Here at Canada Custom Shutters, we consider our Artisan Collection shutters to be heirloom creations that may be passed down as fine antiques to future generations. Solid hardwood is well-known for its insulative and acoustic properties. Artisan shutters can be enhanced with a whole variety of exclusive appointments, 5 louver sizes, hidden tilt rods, and custom finishes to integrate seamlessly with your decor.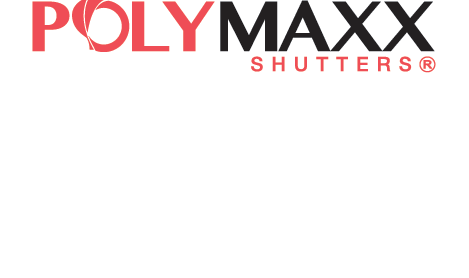 Polymaxx shutters are created to be the most luxurious synthetic shutters in the world. Solid-core Polymaxx shutters mimic wooden shutters nearly perfectly, and are painted to a superb finish that won't chip, crack, warp, or split (virtually impossible to break). These are unlike synthetic shutters which use hollow PVC construction with unsightly caps (which trap dirt and grime), and are only available in a small number of plastic colours that cannot be painted or dyed. Utilizing a revolutionary solid-core cellular polymer, and containing a high percentage of post-consumer materials; we can proudly say that Polymaxx Shutters are the greenest synthetic shutters on the market (to date). Available only from Canada Custom Shutters.
Ecowood is our entry-level range of shutters that are made from finger-jointed North American Poplar and Basswood, which creates shutters that look great, while staying within budget. They are available in three standard colors, with two framing choices. All Ecowood shutters are protected by a two-year factory warranty.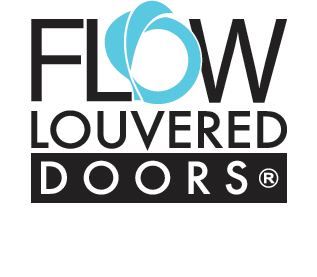 Sick of swimming upstream when looking for custom-sized louvered doors? Well now, you too can enjoy the hottest decorating trend: Flow louvered doors. A long-standing tradition in tropical climates, louvered doors have become a hit with top designers all across North America. Flow louvered doors are available as fixed-open, or fixed-closed in three louver sizes, and four series from 1″ to 2¼" panel thicknesses; to accommodate closets, kitchen cabinets, server cabinets and changeroom doors, virtually any opening that requires ventilation or just for the distinctive look that only genuine Flow Louvered Doors can offer.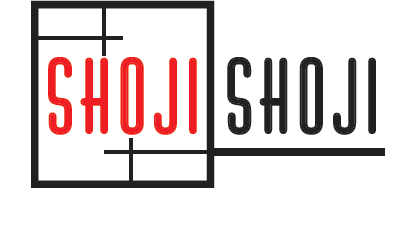 Add an unmistakably Japanese allure to your space with Shoji Shoji, our traditional style Shoji Screens. Shojis have graced the walls of traditional Japanese homes for centuries. While Washi (the traditional paper) is very delicate, Shoji Shoji ushers in a NEW age with a nearly limitless variety of materials and design choices to enhance your space. Available in a variety of configurations: be sure to ask one of our design representatives about Shoji Shoji.
For Pricing or to Schedule an In-Home Consultation, Call Us At: 1-905-953-0801 or
Our Exterior Product Brands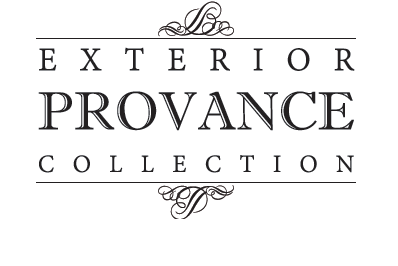 When simply extraordinary is the only option. Our exterior Provance Collection of bespoke exterior shutters is the culmination of generations of experience working with top-industry designers and heritage preservation societies to bring you an extensive collection of styles trending around the globe. Provance Collection exterior shutters will add instant curb appeal; adored by their owners and envied by neighbours, real estate agents, and prospective home buyers. They are available in 40+ styles, with functional period hardware and our top-shelf marine finish.
Canada Custom Shutters & Blinds interior and exterior wood shutters, and louvered doors offer the ultimate in enduring beauty, quality, longevity, privacy, and light and energy control. We are a proud, family owned and operated Canadian business, established in 1987, located in scenic Holland Landing, Ontario.
As the largest, full-service manufacturer of superior quality wood shutters in Canada, our 17,000 sq ft facility produces the widest array of louvered products anywhere. Founded by engineer, carpenter and master shutter installer Milan Gigic, sons Mark and Goran continue to carry on the family legacy.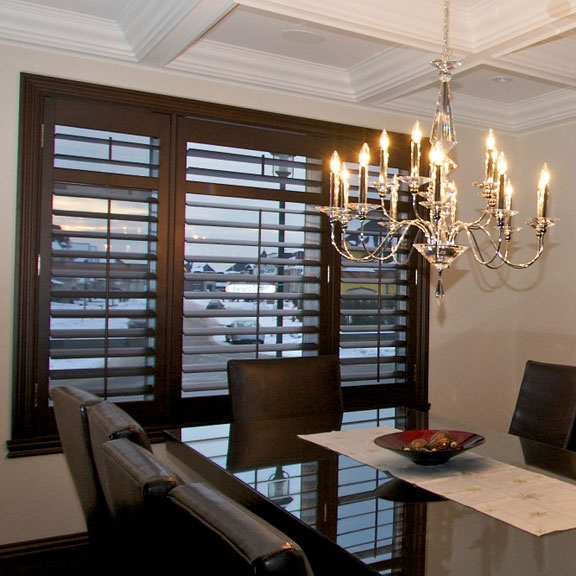 Interior Shutters
Custom designed to enhance your space and make a statement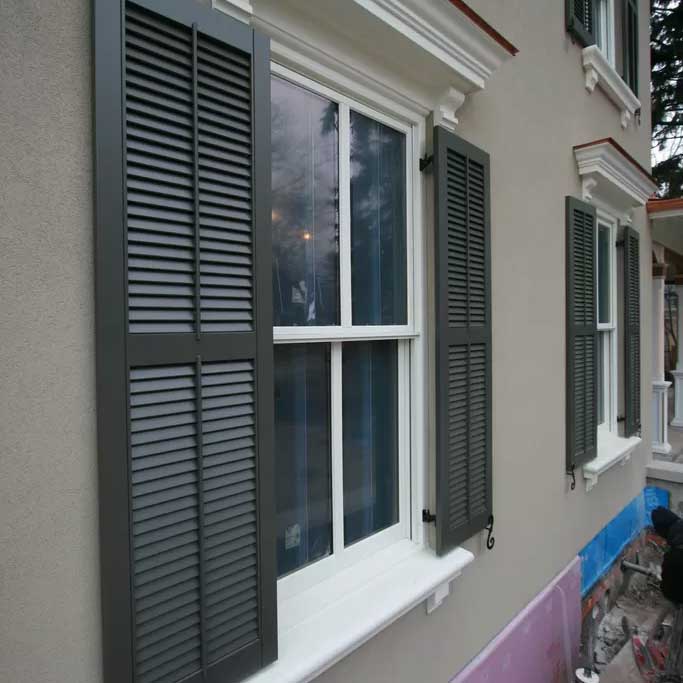 Exterior Shutters
Unrivalled quality, longevity and architectural interest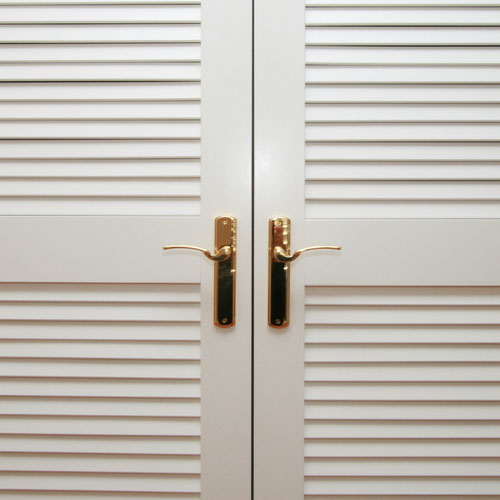 Louvered Doors
Beauty, privacy, function and aesthetic appeal
BEAUTY, QUALITY DURABILITY, LONGEVITY
Clients can select from an array of louver styles, widths and tilts that can be adjusted for natural light and privacy. Our products provide insulation and conserve energy by limiting sun and heat, and reducing cold. All of our wood shutters are customized to complement your décor and signature style, and seamlessly integrate with the architectural features of your property. A variety of panel configurations, decorative frame types and hinge colours are available to choose from.
EXCLUSIVE MANUFACTURING PROCESS AND SUPERIOR SYSTEMS
Our meticulously engineered interior wood shutters undergo a world-leading manufacturing process developed in California that meets the highest safety standards, provides maximum UV protection, emits the lowest VOCs, and ensures elasticity to withstand wood expansion and contraction. The result is a rich, deep and lasting finish. We own the exclusive Canadian rights, which is why our shutters are unsurpassed in the industry. 
Our exterior wood shutters are manufactured using a superior 4-part water borne system discovered on a family trip to Italy. In addition to being eco-friendly, it is designed to withstand the harshest elements and extend the integrity and life of our products.  
100% MADE IN CANADA
All Canada Custom Shutters & Blinds' products are 100% Canadian made. We harvest, fell and mill the finest species of lumber to ensure the strength and durability of our products. We offer a multitude of paint colours and stains that highlight the natural wood grain, as well as options for a sleek, smooth finish with no visible pattern.